Discover one of the most evocative beaches in Calabria!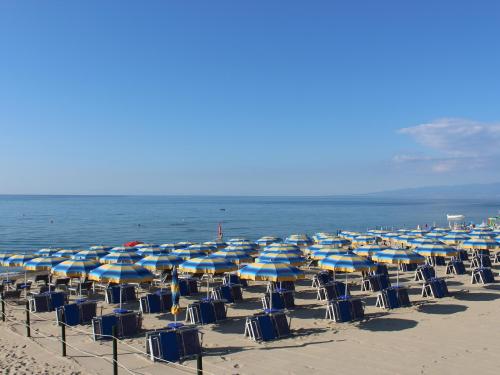 Enjoy your holidays at your private camp beach in Italy you can easily reach by crossing the campsite's pine forest.

The private beach is only 100 meters away from the holiday complex. The white sandy beach and shallow water is especially kids-friendly, and lifeguards are paying attention to the safety of all holidaymakers at the beach.

The beach service includes a sunshade and two sunbeds and can be requested from June 22nd to August 31st by all guests of Camping Case Vacanza Lungomare.

The public beach near to the campsite can be visited for free and is the ideal spot for your beach holidays in Calabria.
The most entertaining holidays in Calabria!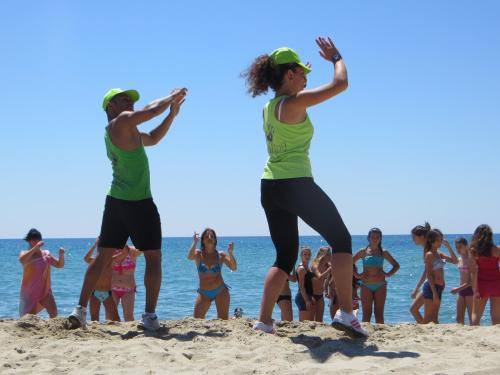 Plan your vacation in Calabria and get ready for entertaining holidays!

By planning numerous side activities and events including music and entertainment events, cabaret evenings, games, competitions and Mini Club activities for the young guests, the Camping Casa Vacanza Lungomare animation team is trying to make your stay as enjoyable as possible.

Animation services for kids and adults are available from June 29th to September 1st and are already included in the price.

In addition to the animation activities, you can also play football in the sport area of the camping complex and visit the playground with your little ones in the Mini Club area.